New York Jets edge rusher Jabari Zuniga will make his debut against the Kansas City Chiefs, and it's a huge debut for Gang Green.
Quinnen Williams has stepped up his game in 2020, and he's slowly becoming a dominant two-way interior defensive lineman. John Franklin-Myers is also proving to be a quality interior pass rusher as well, next to Williams. When it comes to the second level, Bryce Huff is proving himself a find from undrafted free agency.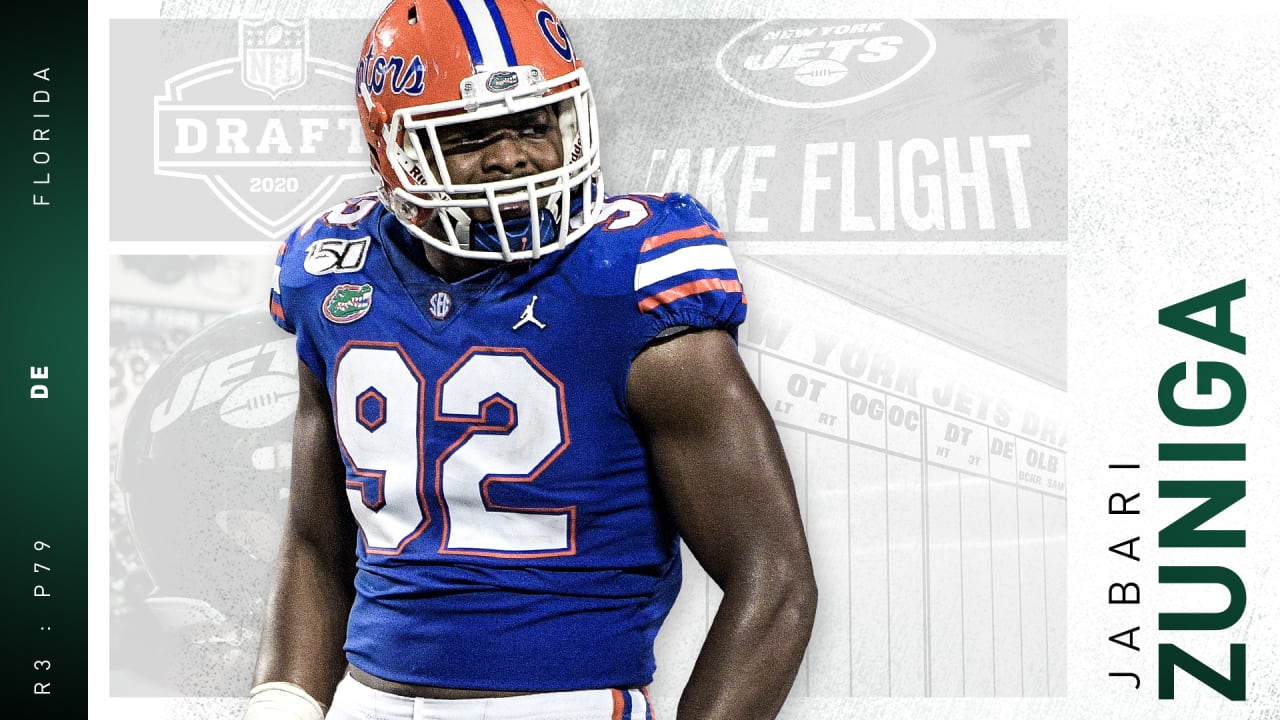 The New York Jets have been looking for the one dominant edge rusher since the days of John Abraham. However, the debut of Zuniga could mean a lot more. If he could just provide another helping hand to the front-seven, that will be huge.
Many fans and media pundits scream for a dominant edge rusher. While it's great to have one, a team defense can be just as effective.
This is not to say that, if the Jets can land a dominant edge rusher, that they shouldn't. Zuniga proving himself over these last nine games would make edge rusher become less of a glaring need for the Jets.
With the passing game becoming more and more important, getting to the quarterback on the rush is becoming even more crucial to defenses. Many teams want to employ a dominant pass rusher, like J.J. Watt or Yannick Ngakoue. There's another way to get after the quarterback. Teams can use the team approach and attack from different spots.
Another thing the Zuniga addition could do is slow the narrative of Trevor Lawrence returning to school if the Jets get the first-overall pick. Drafting Zuniga would be another notch in the belt to prove something to Lawrence. That is, that Joe Douglas can put talent around him on both sides of the ball to help him succeed.
No matter how you slice it, this debut will be huge for the Jets and their future. Edge has been a problem, and the tandem of Huff and Zuniga could be the answer the Jets have been seeking.
(Featured Composite Image – Original Source Credit: New York Jets)