Joe Douglas is going to have a lot of work on his hands this offseason. The New York Jets GM needs to clean house, especially on his coaching staff.
It starts with getting rid of Adam Gase (likely a mid-season firing). The Jets need to empower Joe Douglas to make this decision.
There's a good list of candidates that Douglas can choose from, but here are the top-three candidates for the likely-to-be-vacant position for the Jets.
3. Brant Boyer (Special Teams Coordinator, New York Jets)
When we look at the role of special teams coordinator, they often get overlooked. Special teams is an integral part of success in the NFL. In addition, the Special Teams Coordinator has to deal with players from both the offense and defense.
Not only that, but head coaches who started out or were primarily in that position before becoming head coaches, have been very successful. Mike Ditka, Dick Vermeil, John Harbaugh, Bill Cowher, and Bill Belichick all started as special teams coordinators or assistants. As of press time, they've combined for a 1,053-637-1 record with nine Super Bowls.
Brant Boyer is a great special teams coordinator. The Jets' unit had a dead-last ranking in his first year, but in 2018-19, they were in the top-five.
He has earned, at least, an interview, and will be a head coach someday — possibly for New York.
2. Eric Bieniemy (Offensive Coordinator, Kansas City Chiefs)
In the last two seasons — including with the New York Jets in 2019 — Eric Bieniemy has interviewed for 13 head-coaching openings. Despite that, he is still the offensive coordinator in Kansas City. The question is, why?
Since retiring as a player from the NFL, Bieniemy has been an assistant coach for 20 years. In all but five of those years, he was a positional coach.
When he was the offensive coordinator at Colorado, things didn't go so well. However, when Andy Reid added him to his staff in Kansas City, things changed.
First, he served as running backs coach when the Chiefs' unit was top-ten in rushing yards and scoring in the NFL. Then, when he became the offensive coordinator, Kansas City's entire offense was in the top-ten in both scoring and yardage.
Calling plays is irrelevant to the head coach position in the NFL. Not doing so much in Kansas City shouldn't be a reason for not hiring him. That said, Eric Bieniemy should get another interview with the Jets. He should also be one of their top choices.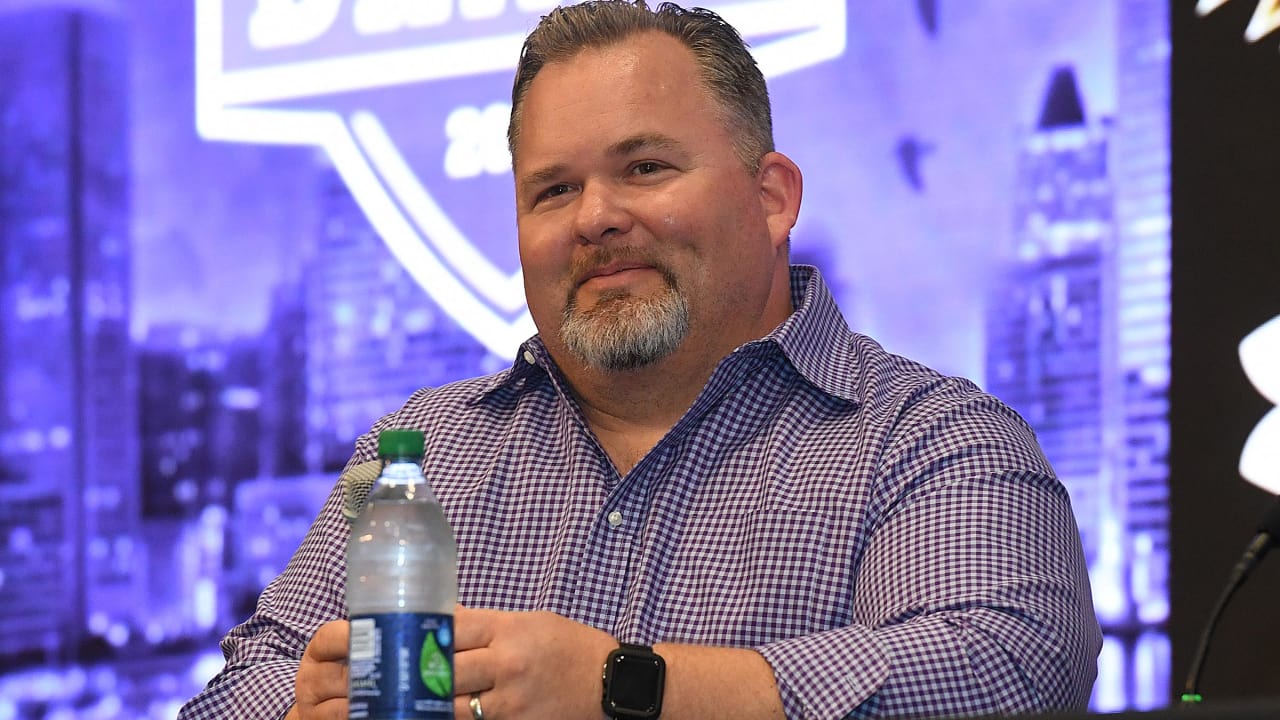 1. Greg Roman (Offensive Coordinator, Baltimore Ravens)
Greg Roman has taken two quarterbacks many thought would not fit in the NFL, and made them good professional quarterbacks. Colin Kaepernick wasn't great by any stretch, but Roman found things that worked and exploited his talent. In two-plus seasons with Roman running the 49ers offense, Kaepernick had 60 combined touchdowns and 32 turnovers. The 49ers also had a 29-6 record (including the playoffs) and went to a Super Bowl.
Then, comes Lamar Jackson. When Jackson was drafted by the Ravens, many thought he should change positions — but Roman devised a perfect game plan for Jackson revolving around tight ends, running backs, and Jackson's own athleticism.
Jackson's accuracy improved immensely after his rookie year. In his second professional season, he took shots downfield, and utilized the short and intermediate passing game perfectly. Jackson won the NFL's league MVP award last season to cap everything off. Having Greg Roman working and growing with a young quarterback would be the shot-in-the-arm that the franchise needs.