It was a foregone conclusion that the Bears would extend Allen Robinson's contract before the 2020 offseason.  The Bears needed cap space, and extending him would allow them to free up space.  There were even reports that the Bears and Robinson agreed to an extension.  However, those reports appeared to be inaccurate.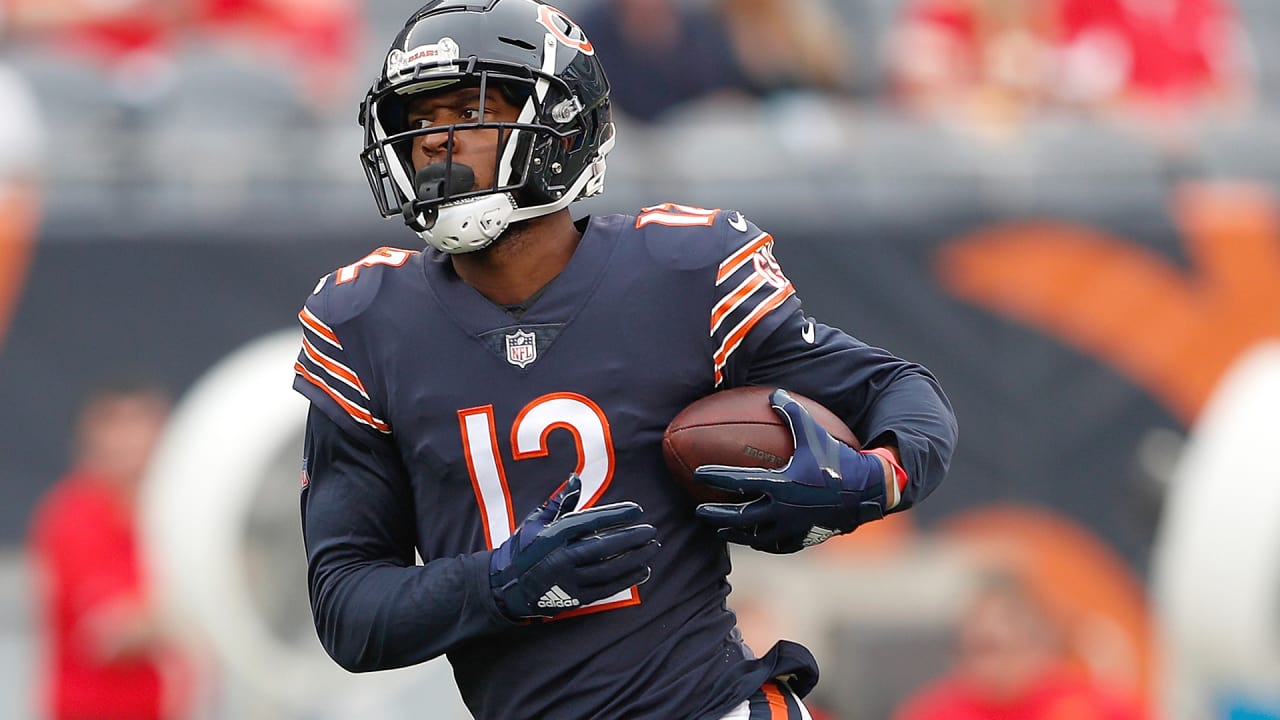 Many fans wonder why the Bears and Robinson have not agreed to a contract.  Multiple teams have signed their star receivers to contract extensions this off-season, which likely only drives Robinson's future cost higher.  In 2019, Robinson was a star on a mostly inept offense, so his value to the team has never been higher.  So why not lock him up? Let's explore a few reasons.
Robinson doesn't want to sign an extension.  Allen Robinson's quarterbacks – dating back to his time at Penn State – have not played well. He's played with Christian Hackenburg, Blake Bortles, and Mitch Trubisky.  Is it possible that Robins wants to play with a better quarterback, so he is dragging his feet on an extension?
The Bears will have a tricky cap situation next year because of revenue losses related to COVID-19.  The floor is $175 million, and the Bears will be over that number going into the 2021 off-season.  While they can create cap space with cuts (Leno, Massie) and extensions (Fuller, Hicks), they will also have to replace any players that they cut.  Also, the only quarterback under contract for 2021 is Nick Foles.  What happens if Mitch Trubisky turns the corner and plays well?  Where will they find the cap space to re-sign (or franchise tag) him?  Perhaps Allen Robinson will not be offered a new contract due to cap uncertainty. 
Like any negotiation, both sides may have a different view of the player's value.  The recent contracts signed by Keenan Allen, Kenny Golladay, and DeAndre Hopkins are much higher than the Bears likely anticipated paying Robinson.  There may be a gap in value or available cap space that the Bears can assign to Robinson. 
Allen Robinson is a vital part of the Bears offense, but it does not appear that a contract extension is imminent. Recently on Twitter, Robinson indicated that the Bears had not offered him a contract. Could they be waiting to see how 2020 goes? What happens if they get off to a horrible start and decide that they need to rebuild the offense completely? Could he be traded before the deadline to add draft capital for that rebuild? There are many unanswered questions about his status, and time will tell what the Bears plans are with him. Until then, enjoy the start of the 2020 season.